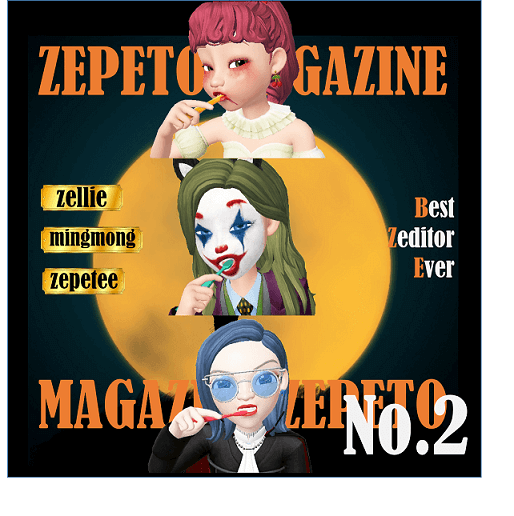 Here comes ZEDITOR Zellie with ZEPETO MAGAZINE No.2 :)
Today, I will introduce PICKZ TOP 25 trainees who've passed the fierce competition.
More than 5K teams were competing. Can you believe it?
Let's fell for the charm of TOP 25 trainees !
Check out all 25 teams/solo! Also keep an eye on the last part of this magazine.
Let's get to know about PICKZ's next mission ;)
[NAME] QueenZ
[ZPT CODE] RXLE9J / NAUSYC
[INSTA ID] @goddess_zepeto
[NAME] WINDS
[ZPT CODE] 90AN4N / DGGPCD / K7P0KS / CGL2FN / 8UACG0
[INSTA ID] @theofficialwinds
[NAME] LABELLE
[ZPT CODE] ULJC7T / PIN9LU / 8XGQER / JUKK6T / QF28I0
[INSTA ID] @labelle.zofficial
[NAME] Jinn
[ZPT CODE] 3A5650
[INSTA ID] @zpt_jin_
[NAME] BROOKLYN
[ZPT CODE] KZBRRH
[INSTA ID] @brooklynbizzomb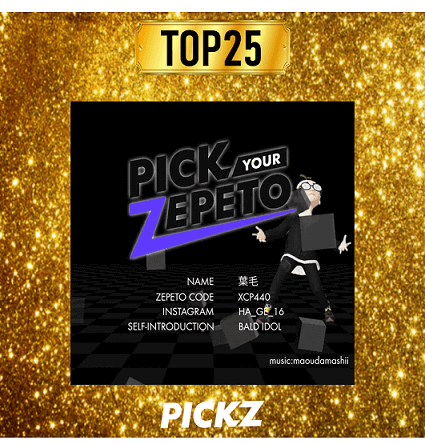 [NAME] 葉毛(Bald Idol)
[ZPT CODE] XCP440
[INSTA ID] @ha_ge_16
[NAME] Dunamis
[ZPT CODE] X2WFWI / XDZ57Q / I7DJ6L / YLOQPI
[INSTA ID] @dunamis.zpt
[NAME] GOGO
[ZPT CODE] IK4POD
[INSTA ID] @gogo_zpt
[NAME] NEW LeGioN
[ZPT CODE] XZUHOX / G8N1H3 / OUJSQK
[INSTA ID] @n.e.w.legion
[NAME] EZG(Everlasting Zepeto Group)
[ZPT CODE] QISCAC / 58SIDY / 8XQIDX / S3CUFE / XXCMXT / 2KDTDI / FAUFEY / KIWKB6
[INSTA ID] @ezg.official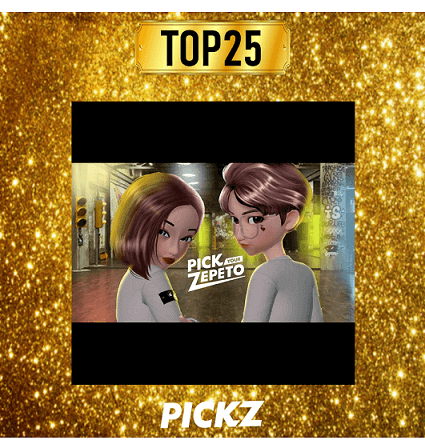 [NAME] AR
[ZPT CODE] 1Y0S6M / INXCRH
[INSTA ID] @_itsmexean
[NAME] G-SICC
[ZPT CODE] O64RFW / G5TMRZ / 5AIAY4 / ZM9ISM / ZR71X0 / BFUSVY
[INSTA ID] @gsicc.official
[NAME] SUPZ
[ZPT CODE] A0P0KS / 6629F1 / NWGVK1 / PWVMN1
[INSTA ID] @supremeland.zpt
[NAME] ShamRock
[ZPT CODE] WL101L / QLND46 / 00915L
[INSTA ID] @maze.zpt
[NAME] WONDERLAND
[ZPT CODE] WL101L / QLND46 / 00915L
[INSTA ID] @wonder__zepeto
[NAME] YOUR ZEE
[ZPT CODE] RAGDSL / CUSK0I / G30J0O / VBN9X1
[INSTA ID] @zpt_gemini
[NAME] PINKZ
[ZPT CODE] FHG21L / UNSHU6 / VVM2PA / CLQDI9 / BKSZL9
[INSTA ID] @candy_virtual @zpt.chery @candy.candyzpt
[NAME] AMBIENT
[ZPT CODE] GY38IG / YN2JG5 / 600MZL / ZA02C1 / ZJM2G2 / I03A78
[INSTA ID] @ouo_oio
[NAME] Storm
[ZPT CODE] XHLI1D / QS33L0 / 2X7YCW / XGK5FD / TWT1T1 / R4MU69
[INSTA ID] @adore_zpt
[NAME] Mixcode
[ZPT CODE] PYLFOG / T47MY3 / PA8KD5 / XHG39S / K8L8MT / SUZ6V7
[INSTA ID] @mixcode.zpt
[NAME] GG7
[ZPT CODE] FNRH07 / 6KBXZU / NHTZZ3 / CILG0R / HCL0CG / NPB0E3 / J7SRKW
[INSTA ID] @gg7.official
[NAME] Demon7X
[ZPT CODE] HDAA34 / NT91XP / AEJBHG / 83ZRR3 / 617TAL / BBKPEV / FZJQWU
[INSTA ID] @demon7x.zept
[NAME] Death Kiss
[ZPT CODE] GJ68WV / P2YU1H / K3DOEI
[INSTA ID] @officialdeathKiss
[NAME] KLOSER
[ZPT CODE] ZFI2SC / VLJIOF / EMLXGK
[INSTA ID] @kayzee.zpt
[NAME] RP
[ZPT CODE] OB257D / AA067C
[INSTA ID] @neongosout
From now on, Let our next mission begin! Second mission is realted with the ZEPETO WORLD's various map!
Can't wait to see our trainees' splendid works! Check out some details on our official account (@zepeto.official) XD
Who is your best PICK?
Add friends by ZEPETO CODE and also Visit their Instagram channels!
Cheer up your best PICK to win to be the PICKZ IDOL :) Show them your support !
We will let our fans to know what should they do to support their PICK.
More questions? Please DM us through @zepeto.pickz !
SO, It was PICKZ magazine's cuttiest zeditor Zellie! Hope you see you soon ;)