Do you all know about 'Color Picker,' one of ZEPETO's new functions?
In home screen, tap Face, then you will see the rainbow circle at your bottom right.
Tada! 'Color Picker' is something that enables you to change colors on all parts of your face! I just changed my hair into mint, how do I look?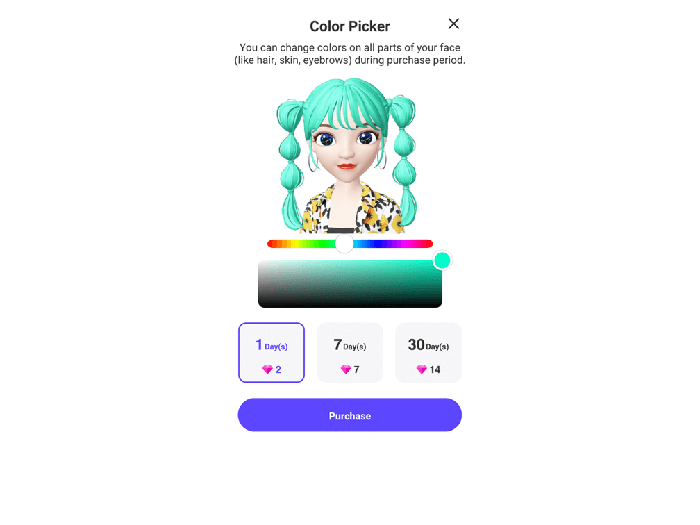 There were many ZEPETO users who used Color Pickers for unique decoration on in★
@zpt_tuna
changed hair into fluorescent colors, and made great looks!
@kotoko_zpt
changed all hair, eyebrows, and even make-up! Did you all know you can also change the colors of your eyelashes?
@zpt.ichigo
used the haircolor of Ariel from 'The Little Mermaid!
@choisan_zpt
mixed well the orange and yellow colors! The colors of the lenses fit well! Aren't they adorbs?
@candy.candyzpt
changed the whole fae into green from 'Shrek!' These two even have the same facial expressions!
@candy.candyzpt
Next, this is a work based on Sadness from a movie 'Inside Out.' You can see the whole blue, and well-matched glasses from the user(@candy.candyzpt)!
@092601c
Navy resembles the universe. Look at the work of this user who matched the skincolor and freckles as stars!
@bi_ni21
Have you watched the movie 'Corpse Bride?' The purple colored-bride is more scary in ZEPETO WORLD's Spooky Classroom! Check the work of this user!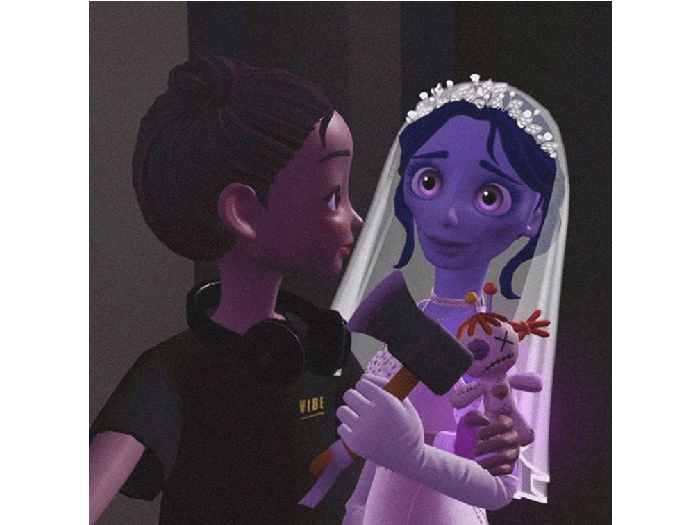 How were the works using Color Picker?
Let's all make different works with Color Pickers! Yay!