There's a legend in ZEPETO that if you find
and upload a picture of hearts,
your love will come true...!

💖Event 1💖
To cheer on your love,
ZEPETO is giving out 3000 coins to 30 lucky winners
who participate in the #FindMyHeartChallenge!


Tip1: The more heart pictures you upload, the higher your chances of winning!
(There are a total of 9 hearts you can find!)
🕵️‍♂️Hint
Location of hearts in official maps: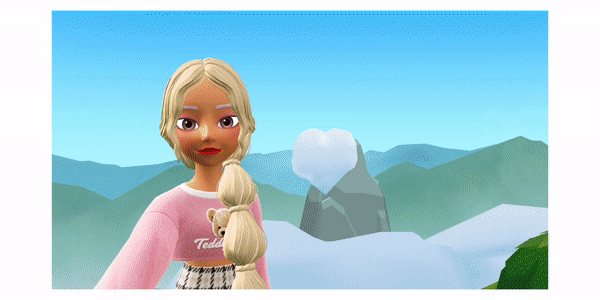 👉Sacred Pond
👉Haunted House
👉Classroom
👉Beach Town

Location of hearts in creator maps:
👉[Find the hidden hearts!]
* You can find hearts in other creator maps in the World Lobby as well!
🗓Event period: 2021.2.10~2.17
📣Announcement of winners: to be contacted individually
📍How to participate: Look around maps where hearts are hidden and upload a verification shot to Feed!
*Uploads that are not related to the event are excluded from the lottery
💖Event 2💖
Wait...! That's not all!
Wear your #MyOtherHalf theme item
that can only be completed with a loved one
and take a picture in front of a heart
We'll be gifting 5 Zems each to 2 couples who best express that two is better than one!




🗓Event period: 2021.2.10~2.17
📣Announcement of winners: to be contacted individually
📍How to participate: Creator shop ->
2+ people must wear the Valentine's Day theme My Other Half item
and take and upload a verification picture in front of a heart in World
*Uploads that are not related to the event are excluded from the lottery
👉Go to World Lobby
👉Go see My Other Half item in Valentine's Day theme shop