Feb 18, 2021 | Vol 7
We're sharing you the latest updates, tips and tricks to master your content, as well as emerging creators of our community!


EVENTS

Feb 18 - Calling all Zepeto Creators! 🙋‍♀️
Our global creator program opens today.
#ZEPETOR #ZEPETOCreator


Feb 18 - My Favorite Map
Create a video of your favorite World map and receive a reward! 🎥✨
#favoritemap


ITEMS

Feb 19 - CHUNG HA's Bicycle
CHUNG HA's coming to ZEPETO as adorable MINIACHUNG.
Let's dance to her new song 'Bicycle' with items from the music video!
#CHUNGHA #MINIACHUNG


Feb 19 - Casual Wear
Casual layered look and sneaker templates have been added!
Create and sell your very own casual everyday look 🤩
#ZEPETOStudio


Feb 22 - Pisces Collection
Wear the Pisces collection and dive into our renewed Milky Way world 🌠💫
#Constellation #Pisces #MilkyWay

Feb 26 - ONE PIECE


CHALLENGES

#achoo
Sneeze and reveal...
something special💥


What's your #perfectmatch?


Feb 22 - #arigatonya




1. #TakeMyHand
See Zepeto
2. Jump Master!
See Zepeto
3. #myzepetowardrobe
See Zepeto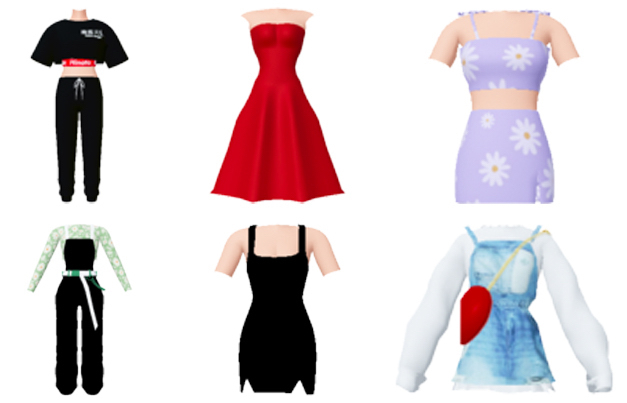 1. Crop Top Set
2. Red Valentine's Dress
3. Lavender Summer Collection
4. Flower Jumpsuit
5. Black Cami Dress
6. Denim Overall Dress



1. Vigan City, Philippines (NIGHT) (243633E5)
Go to World
2. Vatican, St. Peter's Square (446C6F2F)
Go to World
3. FIND THE BUTTON (C4DBD1B0)
Go to World

1. Celebrity
Use Photobooth
2. True Beauty
Use Photobooth
3. Take My Hand
Use Photobooth


👑 Psyhi 👑
(YP6WYO)
Zepeto Profile
Instagram


Show us your ACHOO.
❤️